The markets of Sanary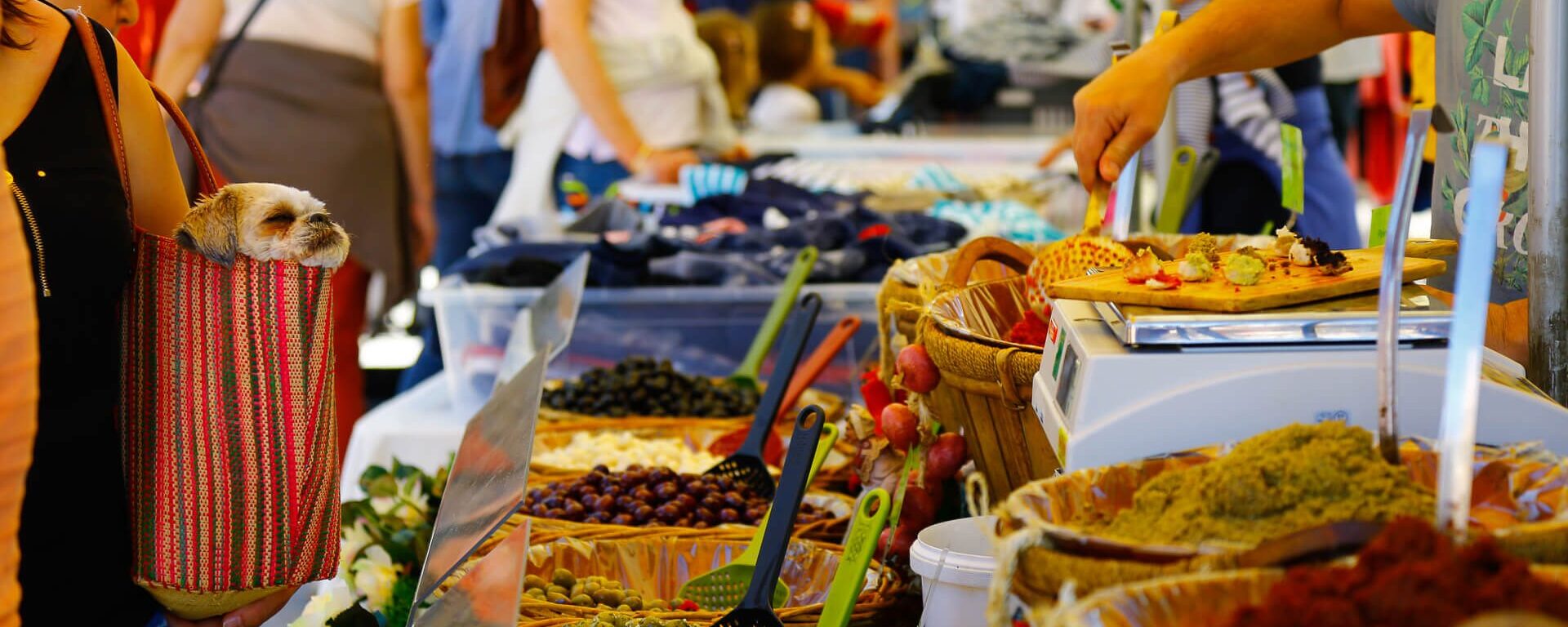 In Sanary, the markets bring together quality products that celebrate the culture of Provence and the Mediterranean :
The Great weekly market, the daily alimentary market, the flower market, the fish market, and the fishermen stalls.
There are markets that are a celebration in colours and scents !…
In 2018, the great weekly market of Sanary was elected the most beautiful market in France by the television channel TF1 ! This market has since become an even more important meeting place for locals and holidaymakers who love to stroll around.
This large market takes place every wednesday morning throughout the year and brings together more than 300 shopkeepers under the plane trees of the Estienne d'Orves alley, along the port, on the Charles de Gaulle quay and on the Esménard quay.
Decoration, clothes and accesories, caterers, fruit and vegetables, fish, butchery, delicatessen, flowers, local products, haberdashery… everything is there ! During summer, the night artisanal market brings together numerous stalls and is held every evening along the Port of sanary.